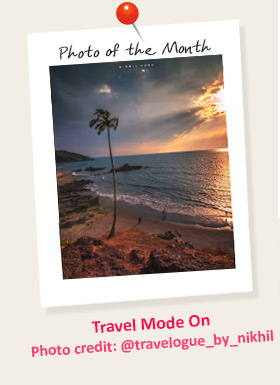 The State Government is likely to take a final decision on the conduct of Shigmo festivities In the state as many of the Municipal Councils and Shigmo committees have decided to cancel the celebrations in view of the untimely demise of late Chief Minister Mr. Manohar Parrikar who passed away last week.
Except for Ponda, Vasco, Quepem, Margao, Sanguem, Valpoi and Canacona, the rest of the Municipal councils have officially communicated their decisions to cancel the Shigmo parades and celebrations in their respective areas.
Following the sad demise of Mr. Parrikar, the government had canceled Shigmo festivities between March 21-24 in observance of the seven-day mourning declared in the State.
A meeting was held at the Department of Tourism today and was chaired by the Hon'ble Secretary for Tourism, Mr. J . Ashok Kumar and Director of Tourism, Mr. Sanjiv Gadkar who sought the views and suggestions from the Municipal councils and Shigmo Committees on their final decisions regarding the conduct of Shigmo festivities in their municipal areas.
For those Municipal Councils who are continuing with their plans of conducting the Shigmo parades and festivities, Mr. Kumar informed them that the proposal would be forwarded to the government to take a final decision. This would also be subject to approvals from the Election Commission in view of the model code of conduct being in force in Goa for the by-polls.

Read more>>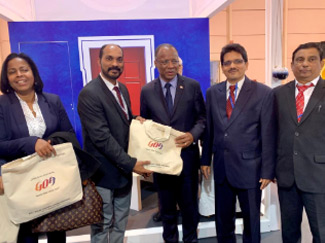 Goa Tourism puts up an impressive show at BTL (Bolsa de Tourismo de Lisboa) in Lisbon, Portugal being held from March 13-17, 2019. The five-day event which began on 13th March is receiving an excellent response with market leaders increasing their stand size followed by participation from a cross-section of global and Indian travel and tourism markets.
The Hon'ble Indian Ambassador to Portugal, Ms. K. Nandini Singla called on the Goa Tourism delegation led by Mr. Sanjiv Gadkar, Director, Department of Tourism, Govt. of Goa. Ms. Singla expressed delight on Goa Tourism's participation at the Bolsa de Tourismo de Lisboa and for setting up an attractive and impressive pavilion showcasing the best that Goa Tourism has to offer to the world.

Read more>>