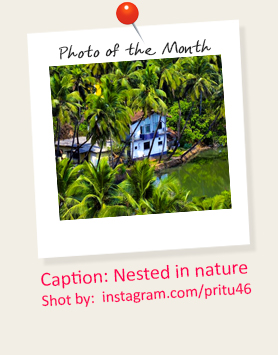 Panjim, March 16: Goa Tourism is optimistic of a good tourism season 2018-19 and an increase in footfalls from Russia and Germany following its fruitful and successful participation at two leading global events MITT – Moscow and ITB-Berlin.

An overwhelming response at the ITB- Berlin and MITT - Moscow enthuses Goa Tourism for its new season 2018 with industry players expressing interest in increasing the volume of business and travel trade with Goa.

The two leading global travel events held recently in Berlin and Moscow drew large crowds to Goa Tourism's pavilions and witnessed eagerness from visitors to know more about Goa and interest to visit and experience the destination's offerings.

The ITB Berlin 2018 was held from March 7-11, 2018 and MITT – Moscow from March 13-15, 2018.

Goa Tourism's delegation to ITB Berlin was led by Ms. Ninfa Silva – Dy. GM GTDC along with Ms Carmine D'Costa (Information Asst.) Dept. of Tourism and the delegation to MITT Moscow was led by Mr. Deepak Narvekar – PRO GTDC along with Mr. Pradeep Binnar (Asst. Tourist Officer) Dept. of Tourism.

During the events, Goa Tourism's pavilion showcased to the world the destination's on-going and latest tourism portfolio. This included all its new activities, facets, adventure, culture, festivals etc.

The attractive pavilions drew both travel and tour operators and foreign nationals from various regions.

Both platforms served as a key meeting place for the industry where B2Bs and interactions were held.

With two months to go for the on-going season to conclude, Goa Tourism is confident of ending the season 2017-18 on a good note and is looking forward to the new season 2018-19 later this year.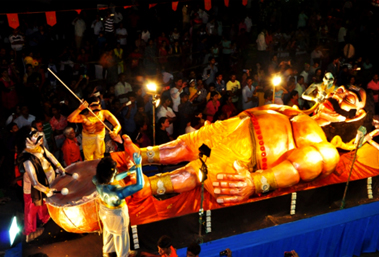 Panjim, Feb 28: After a successful Carnaval celebration, Goa is all set to usher in another exciting festival of colour, costumes and culture - Shigmo!

The two week long festivities will be witnessed across Goa from March 3 to March 17, 2018. Goa Tourism has made elaborate preparations for Shigmo during the two week long celebrations at various locations – urban and rural, giving both locals and tourists an opportunity to participate and enjoy the religious and cultural aspects of the festival.

The Shigmo parades will give one and all a chance to take a glimpse at the life of a Goan which is depicted in elaborate folk performances by local men and women who dance tirelessly in huge processions along with the parade. Shigmo is the biggest Hindu festival in Goa with processions and festivities taking place all across the state every year. And this year, the Shigmotsav festival is sure to be bigger and better than ever before.

Traditional folk dances and performance of mythological scenes will be the major highlight of this year's parades.

During Shigmo Utsav, one can witness people in Goa dressed up in colorful outfits, holding multi coloured flags and playing large musical instruments like the Dhol Tasha and flutes in processions across the cities. An attractive larger-than-life celebration forms a fusion in the floats that parade through the streets.

Folk dances like Ghode Modni and Fugdi will be performed on the streets in massive troupes along the procession, showcasing the traditions of Goa.

People also take time out to participate in Fancy Dress competitions and parades where they dress up extensively as Mythological Gods and other significant characters in spiritual humankind.

Goa is already looking vibrant and colourful with Shigmo décor set up all across the state.